In the early 1990s a group of singers called the Master Chorale performed with the Santa Maria Symphony. When the Symphony ceased operations in the late 1990s, the Master Chorale also disbanded. Dolores Doran (below, photo by Esther H. Moon), a member of the chorale, organized a new choral group consisting of members from the Master Chorale as well as other singers from the surrounding communities. This was the beginning of Coastal Voices.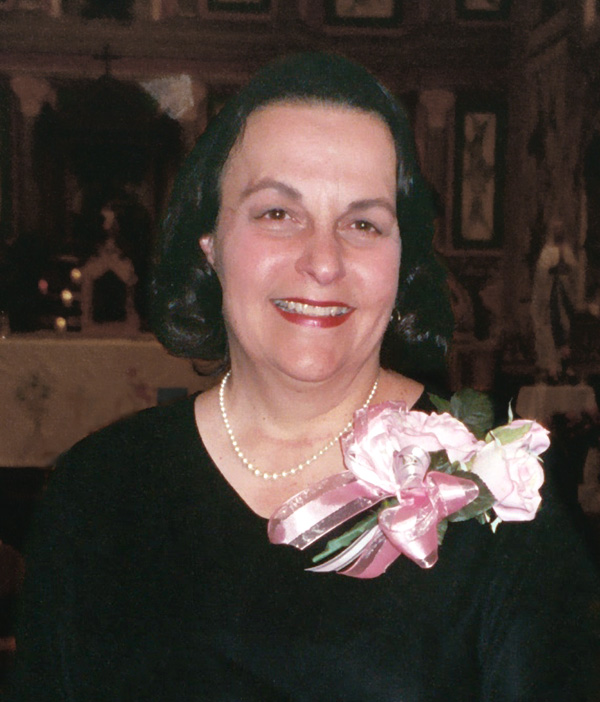 Costs were kept to a minimum. Singers were asked to pay dues to defray some of the costs and risers were borrowed from Allan Hancock College. Friends and spouses were called upon to help with the programs, ticket sales, and other chores. Concerts were held throughout the Santa Maria Valley and surrounding communities.
The group was incorporated as a California nonprofit corporation in November of 2004. The group grew and received frequent performance invitations in the community. Sadly, Dolores Doran passed away in January of 2007. The choir was dormant until August of 2007, when a new board was elected and the group reorganized and again became active.
In November of 2007 the first concert of the revitalized choir, led by new artistic director Margaret Nelson (right, photo by Leslee Edward), performed music selected by Dolores in honor of Veterans and current military members.
In the Spring of 2008 Coastal Voices held their first fundraiser, starting a tradition of successful dinners held each Spring that include a concert of small ensembles and solos performed by group members throughout the course of the evening. In addition to raising money for operating expenses, this makes it possible for Coastal Voices to give back to the community by offering financial support to local music programs and groups.
Since 2007, Coastal Voices has established a tradition of two annual concerts and an annual fundraiser. We perform a wide variety of music in our concerts. We join periodically with other groups, notably the Allan Hancock College Choir and the Santa Maria Philharmonic, bringing us full circle back to our roots as the Master Chorale with the Santa Maria Symphony.
Coastal Voices is a true community choir, unaffiliated with other organizations. Our members are drawn from all ages and walks of life. This diversity of musical experiences is one of our greatest attributes. We share the love of song and the mission of extending the awareness of choral music to our community.